UDON at PAX East This Weekend!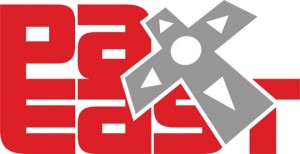 It's the UDON Crew's first visit ever to Boston for this weekend's PAX East convention!
We're located at Booth #124, shared with Oni Press. We've brought a fantastic array of UDON art books, trade paperbacks and convention-exclusive hard covers for sale. Buy amazing books, get them signed and get your very own sketches from UDON artists.
Crew at the show:
Omar Dogan: (Street Fighter Legends, Robotech artist)
Jim Zub: (UDON Project Manager, SF Legends: Ibuki writer)
Chris Butcher: (Toronto Comics Art Festival, The Beguiling, Comics212)
We'll have all of our exclusive convention hard covers on hand, including the brand new Street Fighter Ultimate Edition Vol. 1 & 2, available separately or in a swanky limited edition slipcase.